Grand tour of Morocco: An In-depth Exploration
Grand tour of Morocco: An In-depth Exploration
A definitive Moroccan experience - including north, imperial cities and Sahara desert. Enjoy the bustling medinas of Fes and Marrakech and the indulgence and hospitality of people on the south of Morocco
Highlights
Travel in private and air conditioned 4wd car or minivan

Enjoy the splendid landscapes of the North of Morocco

Explore the imperial cities of Morocco including Rabat, Meknes, Fes and Marrakech

Experience camel trekking and overnight stay at a luxury desert camp in Erg Chebbi dunes

Discover the fortified village of Ait Ben Haddou
Itinerary
Day 1: Arrival to Casablanca and transfer to Rabat.
We will be meeting at the Airport or your accommodation and visit the Hassan II Mosque before transfer to Rabat. Visit the most famous sites here in the administrative capital of Morocco (Rabat).
Overnight: Rabat | Breakfast
Day 2: Rabat – Asilah – Tangier.
After your breakfast in Rabat, we drive to Asilah. Explore this charming seaside city located on the Northern coast of Morocco with whitewashed and colourful houses, in addition to calm beaches and a relaxing ambience. The resort city of Asilah is a great holiday destination that has a good selection of hotels and restaurants where you can taste diverse delicious foods. The city also hosts an annual art festival each August (the Asilah Arts Festival).
Overnight: Tangier | Breakfast
Day 3: Exploration of Tangier.
Exploring Tangier, the capital of the Tangier-Tetouan Region, situated on the western gate to the Strait of Gibraltar. The city has a mixture of culture, mostly Muslim with small Jewish, and Christian who live side by side.
Your city exploration will start at the Colline de Bella-Vista where you will enjoy an overview of the city. After, visit the medina with plenty of bazaars, cafes, jewelers'shops, and a Spanish church. We will guarantee you see the most attractive places in Tangier including the Grand Mosque, moving to the North you will explore the kasbah decorated with mosaics and wood carving. Enjoy a traditional Moroccan lunch at a restaurant. After, explore impressive works of art at the Musée d' Art Contemporain.
Overnight: Tangier | Breakfast
Day 4: Tangier – Chefchaouen.
After your breakfast, we will drive the South to Chafchaouen, it is called the bleu city of Morocco, and is situated in the Northwest Morocco. We will pass through Asilah, a gergeous seaside city with white houses and the remains of old fortress walls. On our way, we will drive and enjoy fantastic panoramic views along the Rif Mountains where Chafchaouen is situated. Once we arrive, we will visit kasbah museum situated in the medina. The Kasbah was built by Moulay Ismail during the 18th Century and contains antique weapons, musical instruments, and photographs.
On the roof of the museum, enjoy a panoramic view of the beautiful city with blue and white washed houses. After lunch in a local restaurant, visit the Souk and explore its shops.
Overnight: Chefchaouen | Breakfast
Day 5: Chefchaouen – Volubilis – Meknes – Fes
After breakfast we Pick you at your accommodation and set off to see Volubilis, the second largest Roman city ruins in the world. Explore the old ruins which are in fact fragments of old walls. After, visit the city of Moulay Idriss and stand in one of its hills to see a panoramic view where Volubilis is situated. Continue to Meknes where we will have lunch and visit El Hedim square, the Museum Dar Jamaï to explore the modern Moroccan arts, and the Mausoleum of Moulay Ismail.
At the late evening, we will drive to Fes where you will have dinner and spend the night.
Overnight: Fes | Breakfast
Day 6: Exploration of Fes.
Today you will explore the City of Fes. Your guide will take you to see the most famous sites in Fes including the Tomb of the Merinids, the 14th-century Bou Inania Medersa, Royal Palace gate, Al Qaraouine University which was founded in 859. After lunch in the medina you will explore the attractive Attarine museum and the Neijarin Fountain.
Overnight: Fes | Breakfast
Day 7: Fes – Midelt – Erfoud.
After breakfast at your riad in Fes, we will drive the South to Midelt. We will pass through Ifran, a ski resort in the Middle Atlas region where we will pose for coffee and pictures. The city is called the Switzerland of Morocco and is about an hour from Fes. Continue to Azrou to see the Cedar forests before heading to Midelt where we will have lunch. After a traditional lunch, we drive to Erfoud through Tizi n Talghamet pass and Errachidia. Dine and overnight in a hotel.
Overnight: Erfoud | Diner and Breakfast
Day 8: Erfoud - Merzouga.
Depart from your hotel and drive to the sahara desert of Merzouga. We will pass through Erissani to see its Souk before getting to Merzouga. Settle in a bivouac or hotel with swimming pool and traditional decoration near the highest dunes in Morocco. Explore the area of Merzouga and enjoy the quietness and the beauty of the desert in addition to delicious local foods. At the evening experience an unforgettable camel ride and take photos of the sunset.
Overnight: Merzouga | Diner and Breakfast
Day 9: Merzouga – Todra Gorges – Skoura.
After your breakfast in Merzouga, we depart for Todra Gorges through Alnif which is famous for its wonderful fossils. Travel in one of Morocco's wildest terrain in a 4x4 to the Gorges where you will enjoy a spectacular view of the high cliffs of Todra gorges which attract climbers and hikers in recent years. Have lunch then continue our journey to "the oasis of One Thousand Kasbahs" (Skoura). Dine and overnight there.
Overnight: Skoura | Diner and Breakfast
Day 10: Skoura – Ait Ben Haddou – Marrakech.
Depart for Ait Ben Haddou Kasbah, a fortified city listed as a UNESCO world heritage. Explore this most preserved Kasbah in the Atlas region. Walk with your guide through this Berber village which still accommodates several families, most of the inhabitants live in a more modern village at the other side of the river though. After lunch, drive to explore the Kasbah Taourirt, another most impressive Kasbah in the region which once housed the second tier of the Galaoui dynasty command. After the exploration of Taourirt, we drive to Marrakech via Tizi n Tichka pass (2260m).
Overnight: Marrakech | Breakfast
Day 11: Exploration of Marrakech.
Today you will explore the city of Marrakech and visit the most famous places with historical and cultural significance. Sightseeing includes the medina, Jamaa El Fena square, The Majorelle Garden, The famous 12thcentury Koutoubia Mosque and Gardens, and the 19th century El Bahia Palace which originally built for the slave Si Moussa who became King Moulay Hassan's chamberlain. We will pass by the La Mammounia Hotel Garden, where the famous film of Alfred Hitchcock was written (The Birds).
Overnight: Marrakech | Breakfast
Day 12: Relax and Shopping.
Today is a relaxing and shopping day in the red city of Marrakech. Explore the shops; most visitors get very impressive by strolling along the alleyways lined with shops and Bazaars with diverse handicraft collection. Explore The Red City's growing art scene that depicts Moroccan architecture.
You may like to experience Moroccan hammams and spas at La Mamounia Hotel for example. For those counting the coins, try Les Bains de Marrakech, where the luxurious ambience belies the price of the hammams and massages.
Overnight: Marrakech | Breakfast
Day 13: Transfer to Airport.
Transfer to the international Airport in Marrakech.
Breakfast
Our Grand Tour of Morocco can be started either in Marrakech, Rabat or Tangier. Also, it can be customized depending in the length of your vacation in Morocco.
Included
Transportation and transfers in private 4wd car or minivan

Fluent English speaking driver

Fuel and tolls

9 nights in BB in hotel or Riad in Rabat, Tangier, Fes and Marrakech

3 nights with HB in hotel or Riad in Erfoud, Merzouga and Skoura

Local guide in Volubilis, Fes and Marrakech

Entrances fees to all sightseeing
Excluded
Diners in Rabat, Fes and Marrakech

Lunches and drinks

Gratuities (optional)
The following hotels are the ones we are accustomed to using on this tour. We bear in mind replacing them to others of the same category when we have to.
4 stars accommodations
Rabat:
Riad Kalaa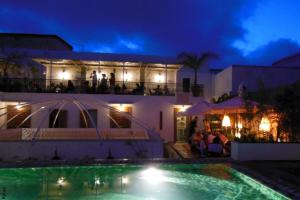 Tangier:
Riad Chams Tanja
Chefchaouen:
Riad Lina & Spa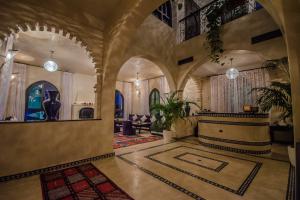 Fes:
Riad El Yacout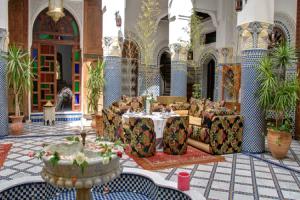 Erfoud:
Xaluca Hotel Erfoud
Merzouga:
Bivouac Azawad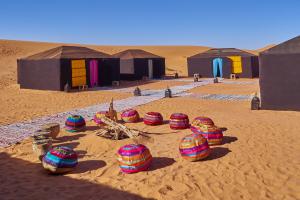 Skoura:
Ait Ben Damiette Kasbah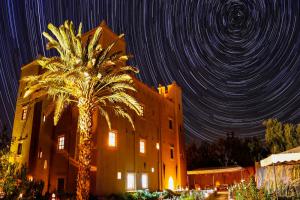 Marrakech:
Riad Palais Sebban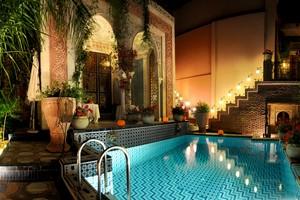 The prices bellow concern every group travelling and based on twin, double and triple occupancy. If anyone wants his own room the single supplement will be added to the group price
4 stars accommodations
Tour details
Starts Casablanca
Ends Casablanca
Duration 13 days
Tour Guide Yes
Meals Breakfast: 13. Diner: 3
Why book with us?
Best price guarantee
Tour with locals
No additional cost